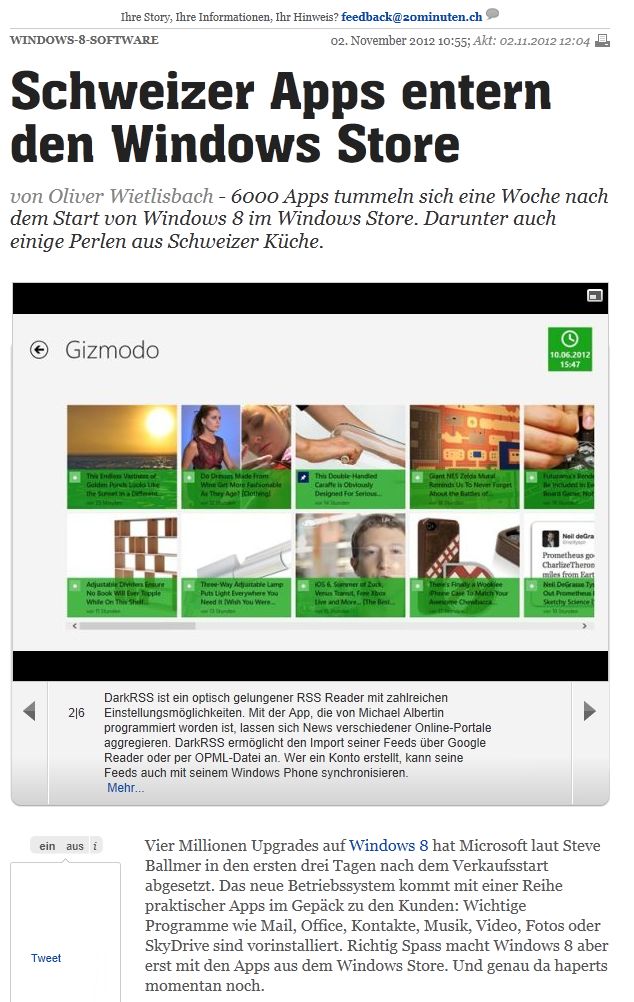 | | |
| --- | --- |
| Dark RSS Reader - News | 11/2/2012 12:00 AM |



20min.ch featured Dark RSS Reader



The Swiss online news portal 20min.ch published an article with the title " Swiss apps make a run into Windows Store". Six selected Swiss developed applications were presented. Dark RSS Reader was introduced here as the second app.

The relevant part translated sounds like this:

"DarkRSS is a visually nice designed RSS reader with lots of configuration options. With the app, which has been programmed by Michael Albertin, can news of various online portals be aggregated. DarkRSS allows the import of feeds via Google Reader or via OPML file. Who created an account can synchronize its feeds with his Windows Phone."