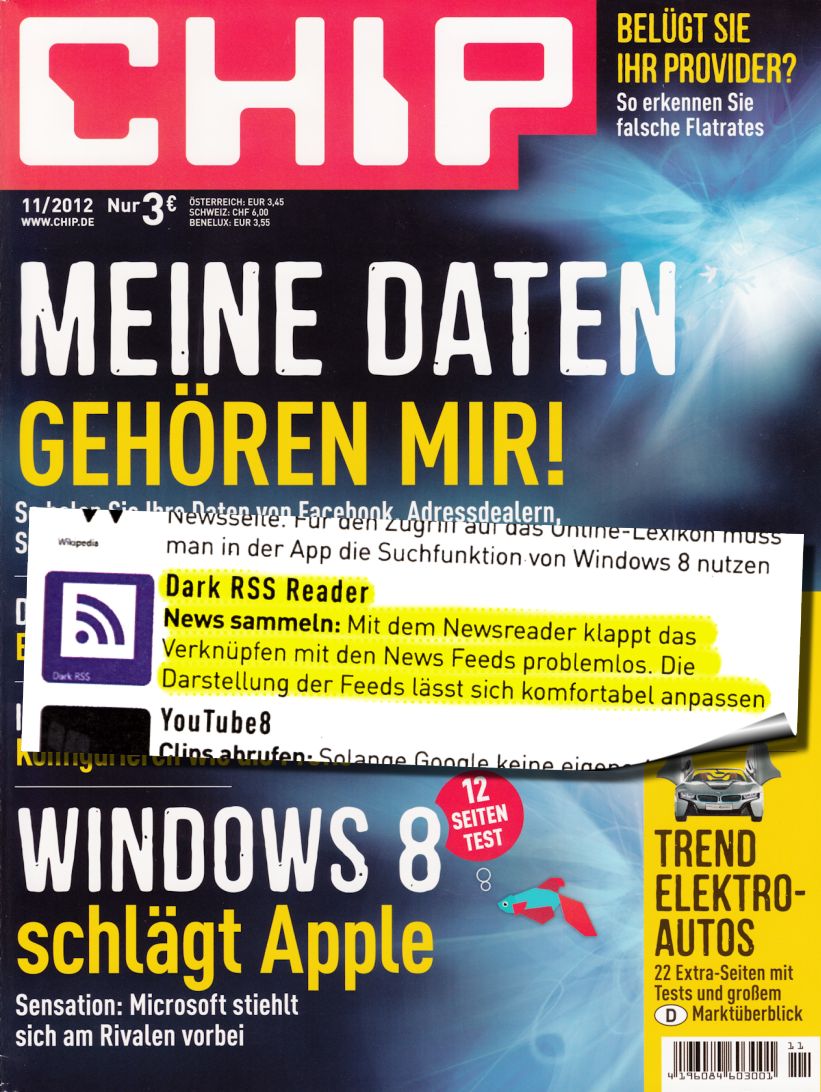 | | |
| --- | --- |
| Dark RSS Reader - News | 10/15/2012 12:00 AM |



CHIP editors recommend Dark RSS Reader



The German computer magazine CHIP has printed in its issue 10.2012 a big Windows 8-Special. Besides some tests and comparisons to other operating systems, Windows Store apps have been recommended in various categories. The CHIP editorial team chooses in the news section Dark RSS Reader

The relevant part translated sounds like this:

"With the newsreader News Feeds can be smoothly linked together. The presentation of the feeds can be easily adjusted."